Weitzman Hall Ceremonial Groundbreaking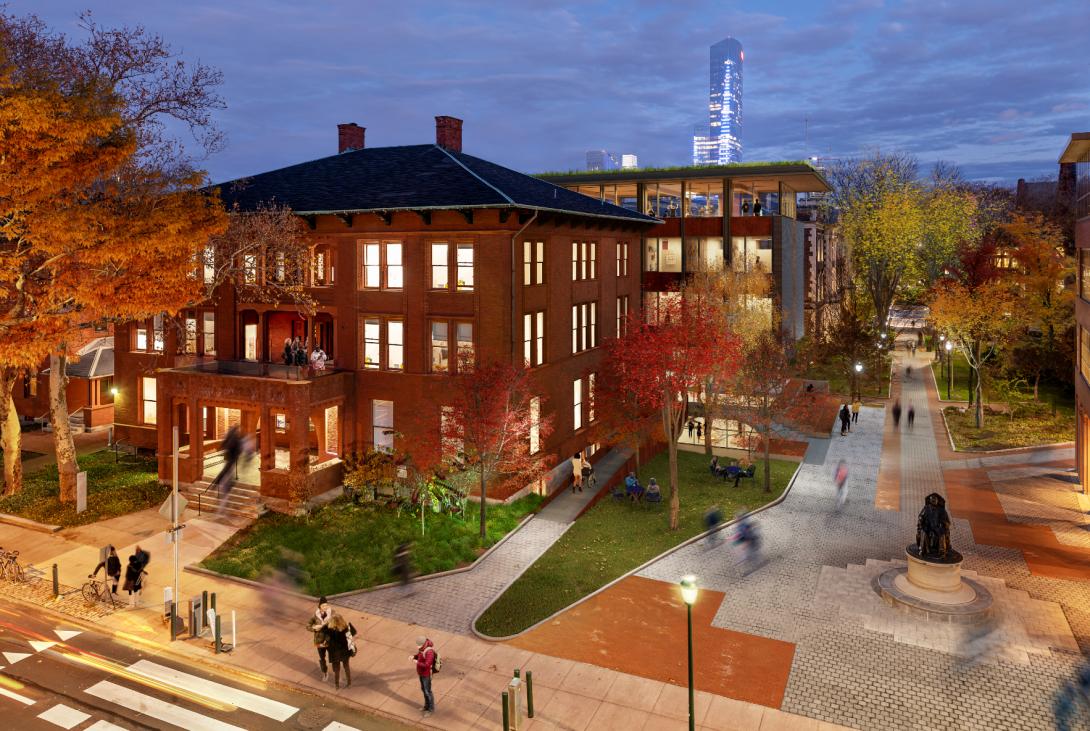 An October 25th ceremonial groundbreaking, led by designer Stuart Weitzman and Penn President Liz Magill, marked the official beginning of the transformation of Weitzman Hall. Currently in the schematic design phase, Weitzman Hall, formerly known as the Morgan Building, will be renovated and expanded, doubling the existing space. 
The first major capital project for the Weitzman School of Design in more than 50 years, the new addition on the east side will feature a grand entrance foyer, a glass-walled exhibition gallery that opens to a covered outdoor patio, individual and multi-seat studios, large smart classrooms and critique spaces, and faculty offices. It will also have research hubs for the Kleinman Center for Energy Policy and the Center for the Preservation of Civil Rights Sites. The design retains historic architectural elements of the original structure, including the facade, the porch, and the balcony above the 34th Street entrance. Construction on Weitzman Hall is scheduled to begin in 2024, with an anticipated completion in 2025. Read Penn Today for more on the history of this building and ceremony coverage.
Last Updated:
April 28, 2023