Restoration of Penn's Boathouse Completed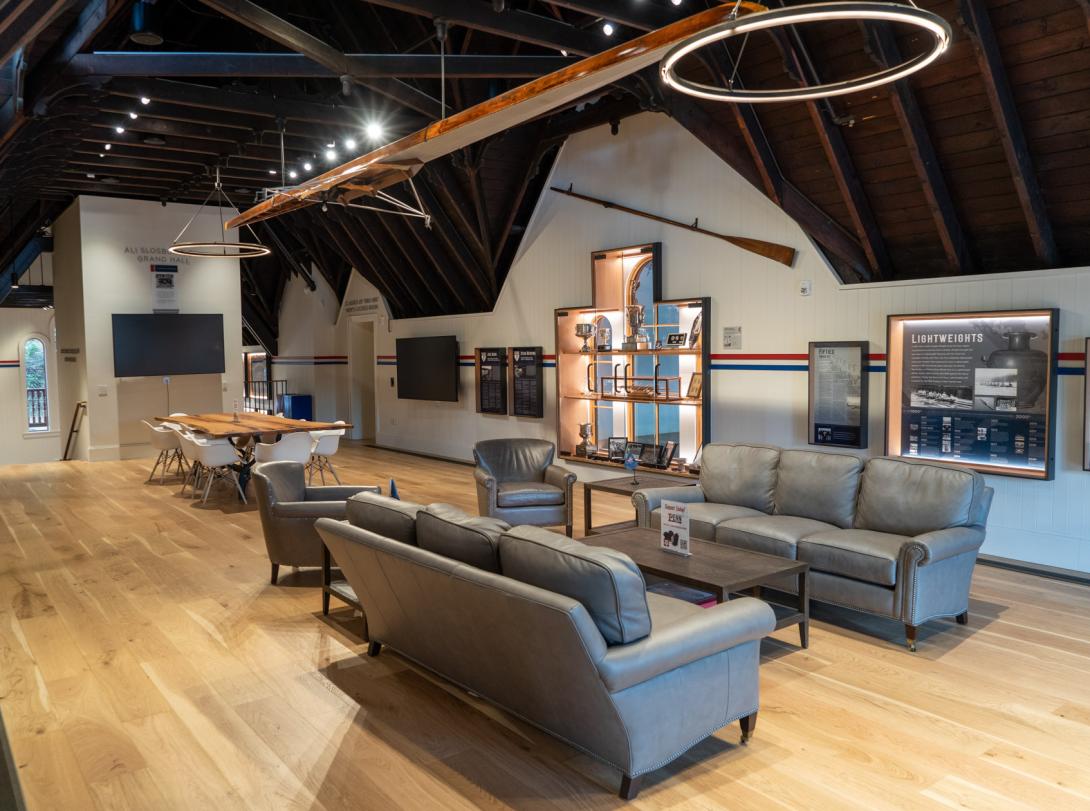 The addition and renovation to the University of Pennsylvania Boathouse, renamed as the Burk-Bergman Boathouse in honor of two legendary Penn Rowing coaches, was completed in late summer 2022. Originally constructed in 1875, and recognized for its historic significance at the local and national levels, the Boathouse is located along the Schuylkill River on Philadelphia's iconic Boathouse Row. The primary goal of the renovation project was to showcase the history of Penn Rowing and bolster recruitment for the program by restoring the original historic boathouse while creating more usable space. Highlights of the renovation include improved ADA accessibility, a two-story lobby featuring exhibits and displays from the program's storied history, an improved Grand Hall and meeting rooms, and a multipurpose room suited for teaching and training. The restoration also included creating an event space, an adjacent kitchen, and improved locker rooms with equal space and amenities for the men's and women's teams.
Read more about the Burk-Bergman Boathouse, and what it represents for the next chapter of Penn Rowing, in Penn Today.
Last Updated:
April 28, 2023