Pennovation Works 2022 Year in Review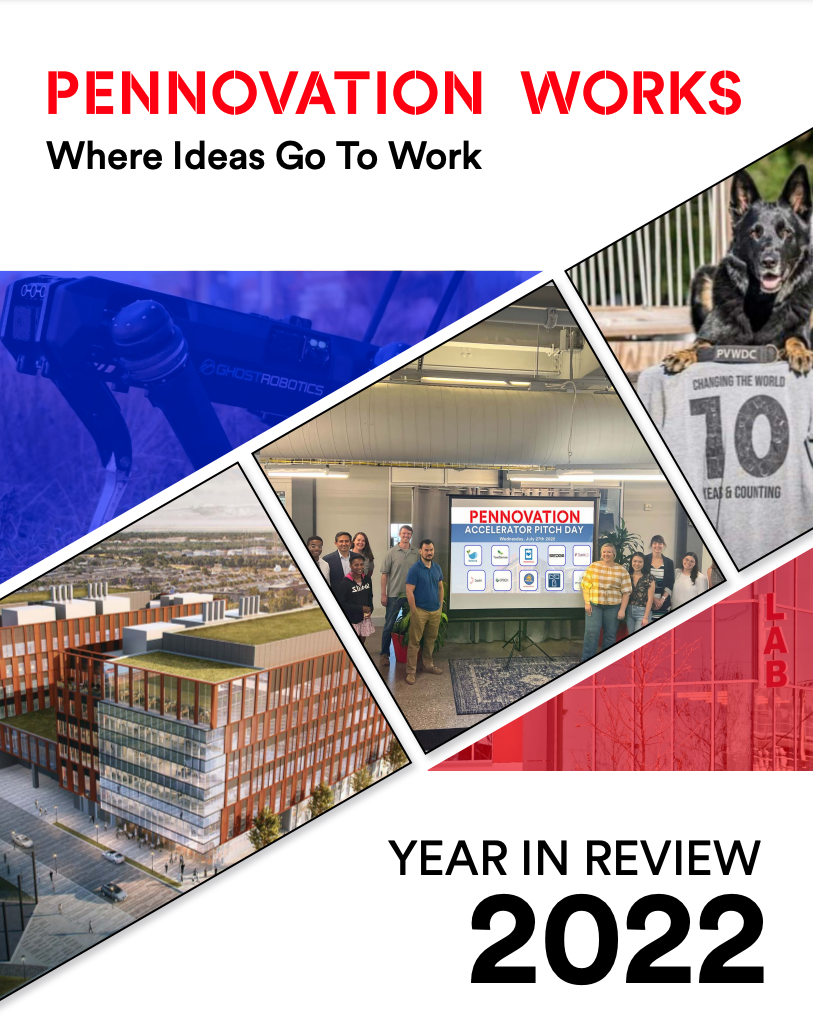 In 2022, Pennovation Works, like many other ecosystems and institutions, saw an increase in activity and reactivation of the space as we continued the return to normalcy from the pandemic years. In addition to the reinvigoration of the space, Pennovation Works announced new leadership and staff, programming, and most notably, advancements in the overall development of the 23-acre site.
Throughout the year, a number of researchers, entrepreneurs, and business experts diligently worked to find answers to some of the most pressing questions of our time, in the fields of healthcare, biotechnology, robotics, and artificial intelligence, among other industries.
Discover why Pennovation Works continues to be Where Ideas Go To Work, and learn more about the innovation that shaped another successful year by reading the full 2022 Year in Review.
Last Updated:
May 1, 2023