New Data Science Building named Amy Gutmann Hall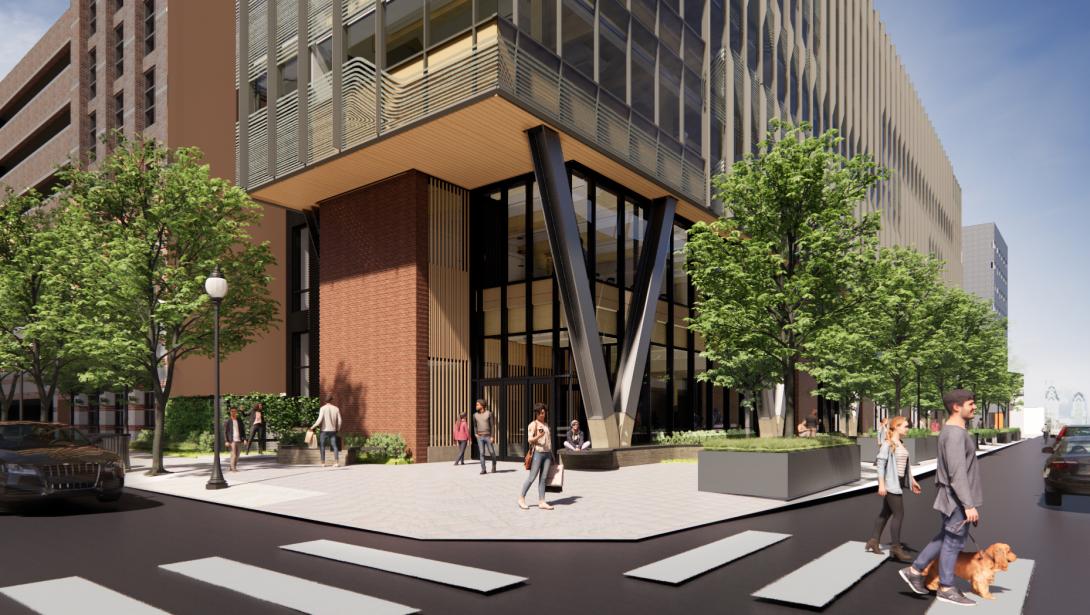 On October 1, Penn's School of Engineering and Applied Science held a groundbreaking ceremony for its new data science building, unveiling its new name, Amy Gutmann Hall. President Gutmann is Penn's longest-serving President, and her term will conclude at the end of the 2021-2022 academic year.
The data science building is currently in the planning phase, with construction expected to begin in spring 2022. It will serve as a cross-disciplinary hub, connecting research and data across Penn's 12 schools and numerous academic centers, and will include active learning classrooms, collaborative spaces for student projects, and a data science hub. Read more about what this ground-breaking building will bring to campus on the data science building project page.
Last Updated:
April 28, 2023