FRES FY21 Annual Report Released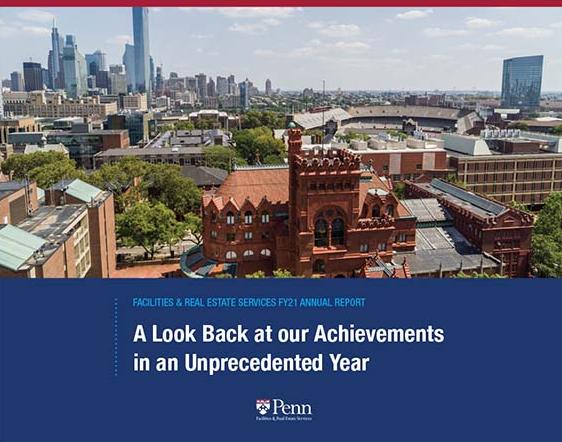 The University of Pennsylvania's Division of Facilities and Real Estate Services oversees and maintains the University's physical infrastructure while working closely with Penn Schools, Centers, Health System, and city, state, and government agencies towards the goals in the Penn Compact, the Penn Connects plan, and our Climate and Sustainability Action Plan 3.0.
This report captures the highlights, progress, and accomplishments of our team over the past fiscal year (unless otherwise noted) on a multitude of projects and initiatives as we collaborate for a sustainable tomorrow.
Download a PDF of the FRES Annual Report FY21, "A Look Back at our Achievements in an Unprecedented Year."
Last Updated:
May 4, 2023