The Accolade on Chestnut Housing Redevelopment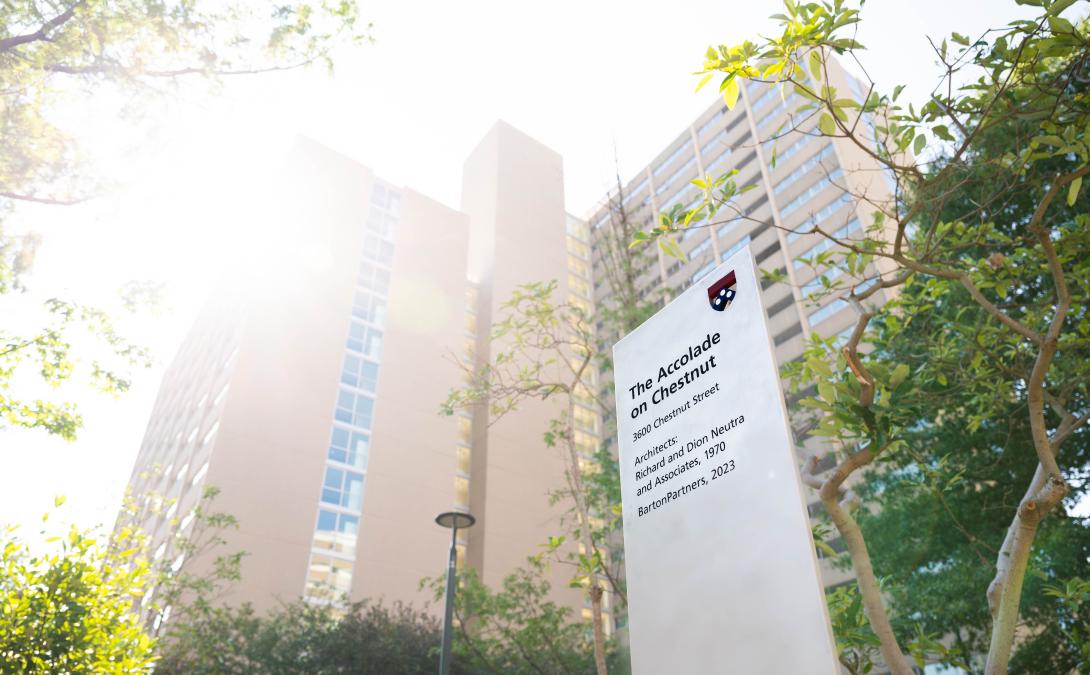 Greystar, Penn Cut Ribbon on The Accolade on Chestnut
PHILADELPHIA (August 9, 2023) — Greystar Real Estate Partners, LLC ("Greystar"), a global leader in the investment, development, and management of real estate, including rental housing, logistics and life sciences, and the University of Pennsylvania celebrated the grand opening of The Accolade on Chestnut, a redevelopment of an existing building intended to serve as a graduate housing community. The updated community is 100 percent leased with move-ins beginning on August 18.
"We are excited to officially open The Accolade on Chestnut with our partner the University of Pennsylvania," Greystar Senior Director of Development George Hayward, said. "We worked together to provide an attainable housing option for the university's graduate students while providing a modern design and amenities that they need and want. We could not have done this without the continuous collaboration and support of the university."
"The University celebrates this partnership with Greystar on the successful completion and repositioning of this campus asset," says Ed Datz, Executive Director of Real Estate.  "We are happy to have preserved the existing building while enhancing the residential offerings and better aligning the needs of our graduate and professional students who have now fully leased the new Accolade."   
The updated building includes the addition of a fitness center, small group study classrooms and multipurpose areas. As part of the redevelopment project, all new windows were installed and the existing plaza was refreshed to include multiple seating options, two fire pits, a grilling pavilion, and new lighting to make it a welcoming and comfortable community and outdoor study destination. The completed community has 471 apartments with 588 beds with studio, one- and two-bedroom options that range from 309 to 618 sq. ft.
The Accolade on Chestnut is in close proximity to the Penn Carey Law School, Wharton School of Business, School of Nursing, Graduate School of Education, the Penn Bookstore, Wawa and the 36th Street trolley portal station location.
About Greystar
Greystar is a leading, fully integrated global real estate company offering expertise in property management, investment management, development, and construction services in institutional-quality rental housing, logistics, and life sciences sectors. Headquartered in Charleston, South Carolina, Greystar manages and operates more than $275 billion of real estate in 238 markets globally with offices throughout North America, Europe, South America, and the Asia-Pacific region. Greystar is the largest operator of apartments in the United States, manages more than 803,000 units/beds globally, and has a robust institutional investment management platform comprised of more than $74 billion of assets under management, including nearly $32 billion of development assets. Greystar was founded by Bob Faith in 1993 to become a provider of world-class service in the rental residential real estate business. To learn more, visit www.greystar.com.
Last Updated:
September 20, 2023